Already knowing that the golden ratio can be found in virtually almost anything, I still did some googling. We already know that it's found in nature in things like flowers, shells and pine cones, but it can also be found on a larger scale.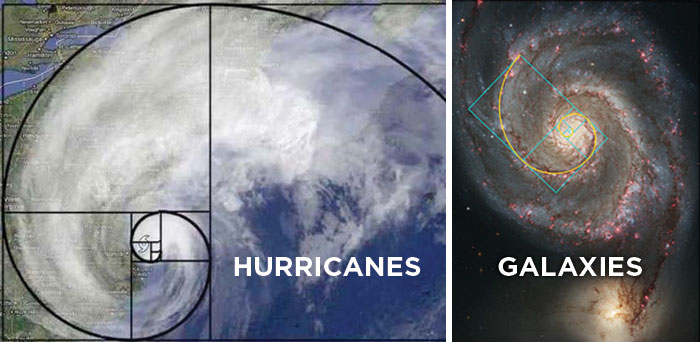 Taking an earth science course last semester, I retained a bit of knowledge about storms such as hurricanes. The image on the left is an example of wind traveling long distances around Earth, which appears to be curving rather than moving straight across. This is know as the Coriolis Effect.
It is said that hurricanes and the golden ratio are connected because of the connection between the golden ratio and the spacing of spiral arms around a hurricane; the spiral arms never touch each other because they are all perfectly spaced apart in an orderly fashion. It is apparent that the golden ratio is at work here, and you can even see it when looking at a hurricane from bird's eye view.