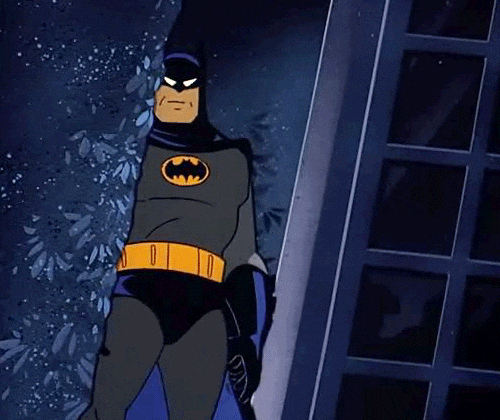 One of my favorite shows as a kid in the 90s was Batman: The Animated Series. A wonderful show that went all out to show why Batman is one of the most interesting (though I'd argue least effective) superheroes.
The episode "Baby-Doll" plays with the themes of illusions and mirrors and even today has great emotional weight to it. The episode concerns a washed-up actress who suffers from hypopituitarism and thus has not been able to grow up in size despite being a "full-grown" adult.
The actress is jealous of her former co-stars success and decides to kidnap them, when Batman comes in to rescue them, with the help of Robin. While Robin is trying to get the co-stars out from a trap, Batman is led into a fun house with mirrors and illusions.
Below we have a particularly effective emotional scene that says a lot about Baby-Doll as a character without saying anything at all. And it's all done through the use of mirrors and illusion!
The whole episode (and series) is worth watching!